Poems on Diversity, Inclusion and Bias
By Anita Nahal
Anita Nahal, Ph.D., CDP, is a poet, flash fiction writer, children's books author, D&I consultant and professor. You can find her recent works in Aberration Labyrinth, Confluence, Better Than Starbucks, aaduna, River Poets Journal, and Colere. She has read her poems at Busboys and Poets, DC, at the 100,000 Poets For Change, Souderton, PA, and the 2017 annual conference of the Society for Diversity, Chicago, IL. She received an Honorable Mention in the Concrete Wolf 2017 chapbook competition. Nahal is working on her first novel.
1. Unconscious Bias
Bias is not what I desire, bias is not what I feel
You see me but my outer skin is what you need to peel
I may have a different color or a different form
And my diversity, may sometimes, in you cause a storm
Tis not my intention as I go about my day, much like you
Not sure what happens that your blood is red, and mine you see as blue.
See, gender is biology
Not something to divide human psychology
And my orientation is not in my hands
Then why do you hide it in coarse sands?
Tis but a game we all play
And each other minutely we slay.
Civility they say is supposed to bind
Then why do you ignore abuse, and to love are unkind?
I may not be able to walk all the way
When glass, stones, daggers and guns you sway
I thought we were all just one species
Yet race biting, smells, all over like feces.
You mock my disability
That reflects your own lack of ability
And the separation of families in an immigrants' land
Is nothing but the markings of a nasty hand.
My weight, my height, hair and looks
Is beauty hiding in your unwise books?
And then you ignore the brave soldiers who return home
Ignore their hurt, their pain, and let them alone roam
And sometimes, my language, accent and words, you question
As if in your frame my molding is your suggestion
And some of my clothes frighten you
But isn't that just your narrow view?
You say you don't carry a bias
Maybe it is not overt and not standing on the dais
When will humanity learn its lesson?
When will we all get together, and press-on?
Quietly, dangerously, in your subconscious
You carry a bias unconscious.
2. Darkie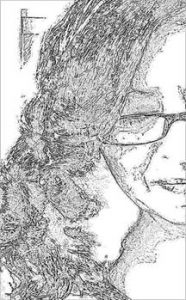 You pray to Kali (Black) Goddess for criticals, and then you ask your mama to place an advertisement for a "fair" girl…
Years ago, some said,
"She is quite sanvali (dark)…give her lots of milk it might lighten her.
And now they say,
"Oh, you have become so fair… living in cold America…
you are not in the harsh sun all the time…you have become so saaf (clean)."
I did not know I was a dirty girl, and then a dirty woman…
I always bathed.  I always bathed.
3. They say people need to unite
Against what I ask in this modern world so ignited, so crass. Are we not one people, one species? It's kind of tiring following pundits and gurus, spiraling like dominoes faster than Tour de France. And what could have been my child lay motionless on a beach in Turkey. Who will hear her cries, his cries, your cries, my cries? Tears are cheap as they flow from eyes not banks. The stillness of the sand screams.  The stillness… of the sand… screams. Please be quiet… Can you hear, now
Why tell the heart to be strong when the mind has no heart and the heart has a mind out of control? You push, prod, snatch, beat, kill… lift her dress and sneak in, leaving her shocked soul rambling like roots un-synced from their pod.  Did you listen to her body as you walked away vulgarized? Your core, sick of you?
And then they were just chillin, arms stretched up but you saw only their feet, tired, dark and black.  Your sense chokes and you don't even apply Heimlich on yourself.  Just look at your arms flaying. No censure. And then the first amendment is called to the stand freely allowing it to plead the fifth.  Irony feels ashamed and my color is aghast, day and night it crumbles like fine wood left out to rot.  Isn't equality the only color?  Rest struggling for credentials, fake degrees in tow?
4. Moving Diversity, Moving Spaces
The diversity of my living spaces
spread across years, continents, countries, cities and people
brought smiles, and at times, tears…
a friend reminded, "There is no gain without pain."
Let me tiptoe from the spaces of diverse experiences
to diverse spaces and places
just savoring the diversity of movement
and the movement of diverse people and experiences.
Spaces don't move, people do,
and yet, people can make
the same space diverse
or make a new place the same
The experience of moving is diverse, and
the diversity of the new space is an experience
spaces can nurture a soul
or, souls can nurture any place.
5. Dyeing-undeying love of…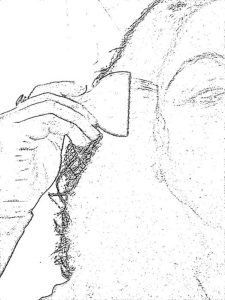 pigmenting tresses compels
my vanity to respond to you, hair color…
But, wait, my cerebrum is saying something. Are you listening? I am trying to be polite for I agree with Maya Angelou
"…that people will forget what you said,
people will forget what you did, but people will never forget
how you made them feel."
Believe me when I say then, hair color, you make me feel, sick…
sick with effort, with nuisance, with thoughts of brain cancer too.
I can't wait to stop,
get it over with,
and as age grows, the need
seems to be dwindling to
keep you among my decreasing list of "true" friends,
and instead I am being taken over by desire
like some other braves,
to stroke through new, soft pepper mane.
Can't wait to get over
you running down my cheeks, onto my dress,
the floor, and if I don't wipe instantly,
you leave telltale aphorisms like tea leaves
in a china cup that some can read, some look askance.
Sometimes, unable to understand your influences
I harness my energy
on the unsuitable follicles, under or over-streaking,
where I could have left alone,
instead discoloring, tarnishing, scorching, fading
the pertinent strokes of wisdom, happy times and
those that love me, for me.
You make my locks feel disrespected, hair color.
I am going to increase my self-reflection so as not to make you feel the same.
6.Single immigrant mom
"Why did you come here? In your forties?
Leaving all behind for what?"
"A dream."
"What dream?
"To be not abused!