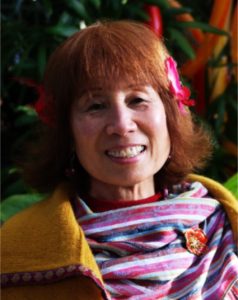 Heide Parreño
Diversity Director
Empire State Virtual Branch
In September 2015,  Governor Andrew Cuomo  announced a new "Diversity, Equity and Inclusion policy" for the State University of New York . It was immediately adopted by the SUNY Board of Trustees. The plan  requires  a chief diversity officer in each of the 64 SUNY campuses. The officer will   promote inclusiveness and implement best practices for diversity.  Included in the policy's plan is a tool where students can voluntarily self identify their sexual orientation and gender identity. The goal of the plan is to define diversity broadly to include race, ethnicity, religion, sexual orientation, gender identity and expression. It also includes more options for registering age, socioeconomic status, status as a veteran, disabilities, first generation students and whether or not a student plans to work on or off campus while in school. The policy includes plans to increase diversity among students faculty and staff. ((Democrat and Chronicle, Saturday, September12, 2015, p. 9a)
There has been a surge of protests nationally from colleges and universities about racial discrimination and lack of diversity. Across the nation, students demand an end to systemic and structural racism on campus. The top 7 most common demands at 51 U.S campuses are: 1). Increase diversity of professors, 2) require diversity training, 3) fund cultural centers, 4) require classes for students, 5) increase diversity of students, 6) track race related offenses, and 7) expand mental health resources. These has been collected on a website called THE DEMANDS.
http://fivethirtyeight.com/features/here-are-the-demands-from-students-protesting-racism-at-51-colleges/
Locally, in Rochester, New York, the University of Rochester medical students focused their protest on racism as a public health concern. " We, as future physicians, could not stay silent because we know that medicine is not immune to the racism that is rooted in our education, housing, employment and criminal justice system." Guylda Richard, president of the Student national medical education.
Where is AAUW in all of these?
On December 15, 2015,  a Webinar was held to take a first look at AAUW's New Tool Kit.
How many of NYS Board of Directors attended, branch leaders, diversity officers?
What is a follow-up in public policy?
Where do we get the information?
At ESVB we continue to have a Facebook page. I recruited a new member of our diversity team.  Her name is Dr. Doris Meadows. I will do a formal introduction in our next newsletter. I welcome suggestions for our diversity team and active participation in our membership in diversity and inclusion.