What is title IX?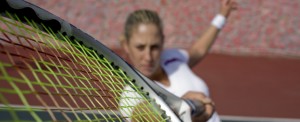 Title IX of the Education Amendments of 1972 was the first comprehensive federal law to prohibit sex discrimination in education. It covers women and men, girls and boys, and staff and students in any educational institution or program that receives federal funds. This includes local school districts, colleges and universities, for-profit schools, career and technical education agencies, libraries, and museums. Music classes or choirs, sex education classes, and sports involving bodily contact are exempt from Title IX, as are religious institutions if the law would violate their religious tenets. Admissions policies at private undergraduate institutions are also exempt.
Did you know that Title IX requires recipients of federal education funding to evaluate their current policies and practices, adopt and publish a policy against sex discrimination, and implement grievance procedures providing for prompt and equitable resolution of student and employee discrimination complaints? All schools must publicly appoint at least one employee to coordinate Title IX compliance.
Title IX affects all areas of education, including:
recruitment, admissions and housing;
career and technical education;
pregnant, parenting, and/or married students;
science, technology, engineering, and math education;
sexual harassment and assault;
comparable facilities and access to course offerings;
financial assistance;
student health services and insurance benefits;
harassment based on gender identity; and
athletics.
For more information about Title IX, email connect@AAUW.org.